Social Event and Dinner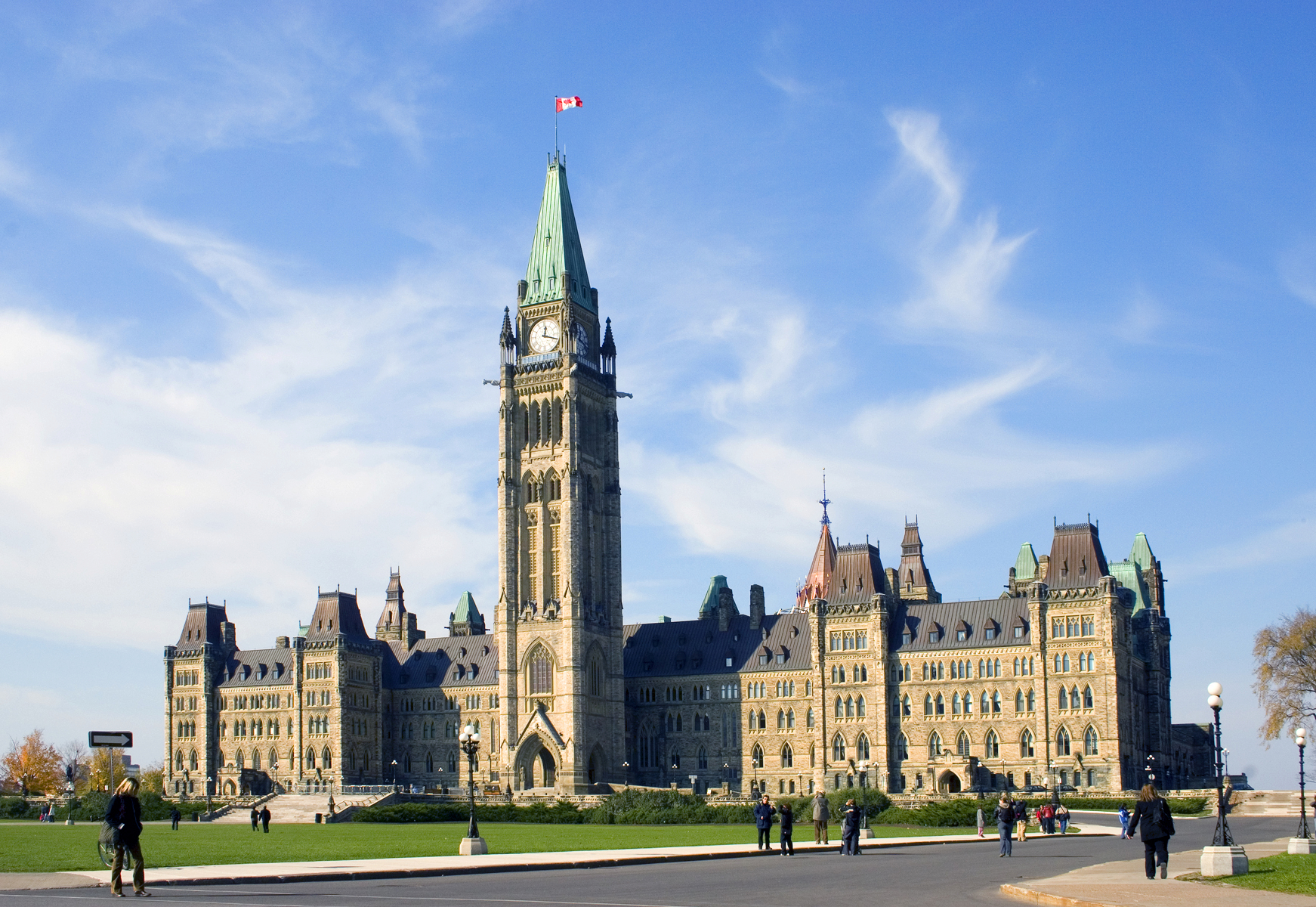 A private tour of the Centre Block of the Parliament of Canada has been arranged for the attendees of the 2017 ICN Cartel Workshop on Thursday, October 5, 2017. Following the tour, a dinner will be catered by the Parliamentary restaurant and served in room 100 of the historic Sir John A. Macdonald building located at 144 Wellington Street.
The Canadian Parliament Buildings are a short walk from the conference venue (link to directions):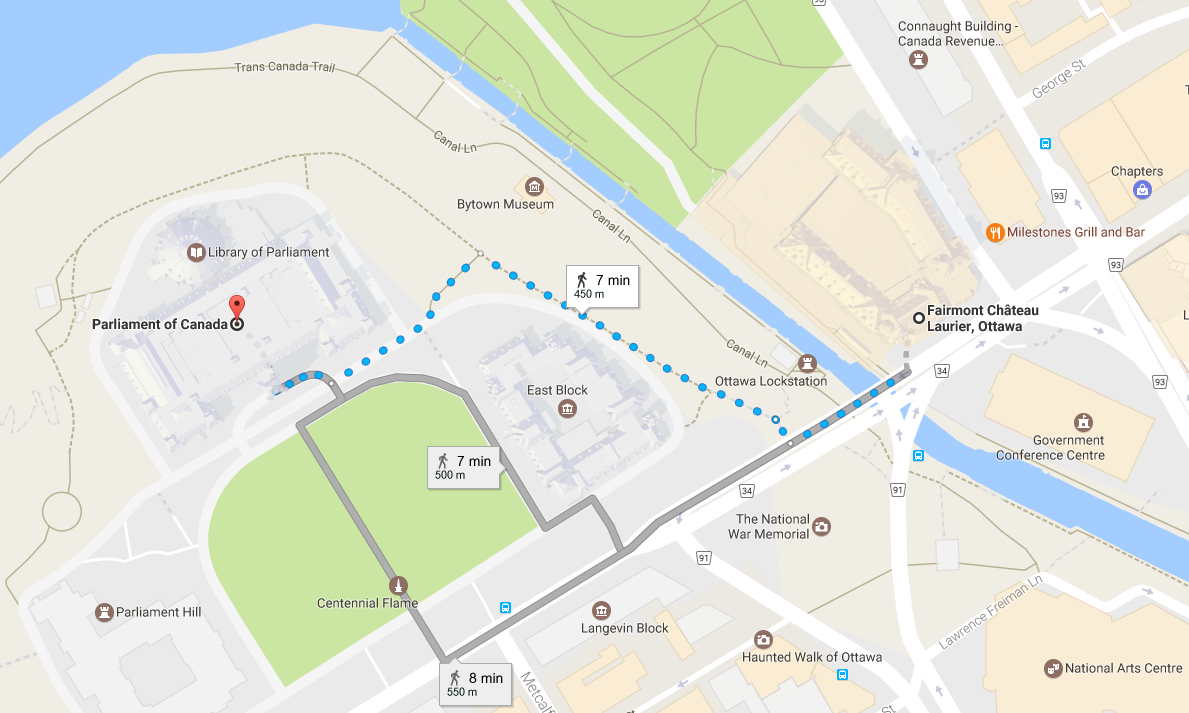 A Note to Visitors of Parliament:
All visitors are required to go through security scanning.
Visitors are permitted to bring one bag into the Parliament Buildings, measuring no more than 35.5 cm x 30.5 cm x 19 cm (14" x 12" x 7.5"). All other personal belongings may be stored free of charge at 90 Wellington Street.
A Brief History of Canada's Parliament Buildings:
Following the joining of Upper and Lower Canada in 1841, Queen Victoria was asked to select a permanent capital of the Province of Canada, and in 1857 she selected the lumber town of Ottawa over the established cities of Toronto, Kingston, Montréal and Québec City. Not only was Ottawa a political compromise, but it also lay a more secure distance from the American border.
The Centre, East and West blocks of the Parliament Buildings were built between 1859 and 1866 (excluding the Tower and Library).
On February 3, 1916, a small fire started in the Commons Reading Room in the Centre Block. It soon grew to a raging blaze that claimed seven lives and reduced all but the northwest wing and the Library to a charred shell.
After the fire, Parliament moved to the nearby Victoria Memorial Museum (now the Canadian Museum of Nature) and began rebuilding the Centre Block while still fighting in the First World War. The new structure, designed in the Modern Gothic Revival style by John Pearson and Jean Omer Marchand, was completed by 1922 and the Peace Tower was finished later in 1927. The surrounding open grounds are home to many monuments of important political figures and include a walkway through the escarpment with views across the Ottawa River to Gatineau, Quebec. To learn more, please click here.
For more information on the Parliament of Canada please visit its official website.
Take a video tour, Parliament 360, of the Parliament Buildings.